Irvine Pedestrian Accident Attorney
Irvine, CA Pedestrian Accident Lawyer
No one expects to be injured due to a pedestrian accident. As a consequence, it's understandable to feel lost or confused when it comes to navigating the legal process following the crash. That being said, pedestrians who are injured due to a driver's negligence have the legal right to compensation — this should cover the cost of their medical bills and other expenses, as well as the pain and suffering they have endured, as a direct result of the accident.
However, it can be extremely difficult to receive the damages you are owed without the aid of an experienced Irvine pedestrian accident attorney. Without prior experience, correctly navigating the insurance process can be strenuous, especially if you're looking to receive the compensation or damages you're rightfully owed.
The injuries sustained during a pedestrian accident are often severe, and that doesn't even account for the strain that the experience can put on an individual's day-to-day quality of life. In order to be fully compensated for the accident and the toll it's taken on your life, make sure to get in touch with an Irvine personal injury attorney as soon as possible.
If you were injured in a California pedestrian accident, then your best option is to contact the legal team at Easton & Easton as soon as possible. We are an experienced group of personal injury attorneys with a strong track record of getting our clients the compensation they truly deserve.
You Have a Right to Compensation After an Irvine Pedestrian Accident
Whether the actions of the driver were due to negligence or were intentional, victims of a pedestrian accident are entitled to receive compensation for what they've experienced.
To start, the victim shouldn't be held responsible for any medical expenses they incur due to the injuries (whether serious or minor) they sustained during the accident. Rather, the party responsible for paying these expenses is whoever was at fault.
Still, that isn't the only compensation that a pedestrian accident victim should be receiving. In addition, you are owed damages for other losses you're now faced with due to the circumstances of the accident. For instance, sometimes, injuries will make it difficult or impossible for the individual to return to work — this might be temporary, or it can be a more long-term situation. In either case, the accident victim is entitled to have these lost wages covered through their claim. Further, they should receive compensation for the pain and suffering they have experienced, both physical and psychological.
After the pedestrian accident, the victim is left with two ways to proceed: They can file a claim through the insurance provider, or they can opt instead to pursue a personal injury claim in civil court.
It won't always be possible to receive fair compensation through an insurance company, however. This is only more difficult when the individual isn't working alongside an experienced pedestrian accident attorney. As you deal with the insurance claims adjuster, they'll attempt to provide you with the lowest possible settlement. They might even go as far as taking your own words and manipulating them to be an admission of partial fault. Personal injury attorneys, on the other hand, understand exactly how to speak to insurance companies without harming your claim.
If you are a pedestrian who was involved in a car accident, then there's a strong chance that your injuries are severe. To receive the substantial settlement that you're owed, it is vital that you hire a personal injury lawyer.
What Legal Options Do I Have Following a Pedestrian Accident in Irvine, CA?
If you are opening a personal injury claim in the state of California, it will fall under one of two potential legal theories: Either the accident was a result of negligence, or it was caused by battery. Nonetheless, more often than not, pedestrian accidents will be due to a negligent act rather than a deliberate attempt to harm another party.
However, what is negligence in the eyes of the law? Simply put, negligence is what occurs whenever a party fails to uphold the duty of care. This means that the party failed to execute the appropriate amount of care in a given situation to minimize the risk of another party being harmed. If their actions don't match what another reasonable person would have done in the same or similar circumstances, then the person had been acting negligently.
For your pedestrian accident claim to succeed, you'll need to consider all five components of negligence in the eyes of California law. It will be necessary for you and your personal injury attorney to prove the existence of each of the following variables:
Duty
In order for duty to exist, the responsible party must have been required by law to act in a certain way in their interactions with the other party. In car accident situations, duty will almost always exist, as it's legally required that the driver use reasonable care toward any pedestrians that they encounter.
Breach of Duty
Then, once duty has been proven, you and your attorney will need to prove that there was a breach of that duty. If the opposing party failed to act with the appropriate level of care, then they had breached their duty. For instance, if a pedestrian is injured after a driver breaks a traffic law, then a clear breach of duty exists in the scenario. This assumption can be made, thanks to a legal theory known as negligence per se.
Cause-In-Fact
The next step is to prove that the vehicle's driver was responsible for the pedestrian's injury itself. Essentially, if it wasn't for the negligent actions of the driver, it must be proven that the injury would never have occurred.
Proximate Cause
In the context of personal injury claims, an injury must have been a foreseeable outcome, given the actions of the other party. In instances of pedestrian accidents, serious injuries will generally be considered a foreseeable outcome of negligence behind the wheel.
Damages
Finally, once each of the previous variables has been proven, the injured pedestrian must be able to prove that the accident resulted in some form of legally recognized injury or harm. Damages come in a number of categories, including medical expenses, lost wages, pain and suffering, and damage to property. Generally, the process of proving pain and suffering damages will be more difficult than proving more concrete damages, such as medical costs due to an injury.
Thus, in order for the claim to succeed, each of these elements will need to be proven based upon a preponderance of the evidence. This means that more than 50% of the available evidence supports the injured party's claim.
What Is the Process of a Pedestrian Accident Injuries Claim?
At the onset of filing a pedestrian accident claim, it can be difficult determining how long the process will take. That being said, due to the statute of limitations in California, you will be required to file the claim within two years of the accident. If the claim is not opened within this time frame, the injured party has lost the ability to seek compensation for their experience.
Even if the claim is filed in a timely fashion, it's difficult to predict exactly how long the legal process will take. This is dependent upon a number of factors, including the overall legal complexity of the accident, as well as the extent or severity of the pedestrian's injuries. In more complex cases, or in cases where the injuries are more severe, there's a strong chance that the claim will take longer than a more straightforward, less dire claim.
Before taking your claim to trial, you'll likely be faced with a settlement offer from the opposing party's insurance provider. To determine whether this offer is fair, it's crucial that you have a personal injury attorney on your side at this early stage in the process. Your attorney will be able to account for all the injuries and losses you have sustained, to accurately decide whether the settlement offer is reasonable.
If you are unable to receive a fair settlement offer from the insurance company, then this is when you should consider taking the claim to trial. Again, your lawyer will be able to guide you through this process and help you to determine whether this is the best course of action. At the minimum, you can typically expect a pedestrian injury claim to last for several months.
However, more complex claims can go on for several years. If you'd like to receive an estimate of how long your claim will take, make sure to discuss this with your personal injury attorney.
Talk to a Pedestrian Accident Lawyer in Irvine, CA for Help
After being injured in an Irvine, CA pedestrian accident, don't wait to get in contact with a personal injury lawyer. You can always rely upon the premier legal team at Easton & Easton if you're looking to receive the settlement you truly deserve. We will fight to see that you're fairly compensated for the damages you've incurred because of an accident. To get in touch with us, you can contact our legal experts through the Easton & Easton website.
Your Story Is Important To Us.

CALL US SO WE CAN HEAR IT.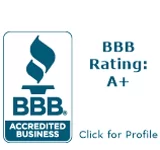 The superior client service Easton & Easton provides has earned the firm an A+ rating from the Better Business Bureau.
Easton & Easton is honored to have been chosen anew each year since 2014 by U.S. News & World Report and Best Lawyers as one of the "Best Law Firms" for the Southern California Metro Area.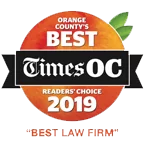 Easton & Easton is honored to have been chosen by the LA Times Reader's Choice Poll as "The Best Personal Injury Law Firm in Orange County" for 2018.
Doug and Brian Easton have been selected as Top 100 Trial Lawyers for California each year since 2014 — honors given to less than 1% of attorneys.
Doug and Matt Easton have each been chosen as one of The Best Lawyers in America for Plaintiff's Personal Injury Litigation. Best Lawyers lists attorneys who have earned selection through exemplary legal work that attracts the notice of their colleagues. Lawyers cannot buy their way onto this list.
Brian and Matt Easton were recently honored for their efforts in securing a $1,850,000 verdict for a client in 2016, which was selected as one of the Top 50 Personal Injury Verdicts in California by TopVerdict.com.
Doug and Brian have each been selected by Super Lawyers, an honor given to less than 5% of attorneys. Matt Easton has been selected among Super Lawyers' Up-and-Coming Top 25 in Orange County and Top 100 in Southern Califonia, an honor given to less than 1% of attorneys under 40 years old.
Easton & Easton is honored to have been chosen as one of the "10 Best Personal Injury Law Firms" in all of Southern California" each year Since 2015 based on client satisfaction — one of the highest honors we could ever hope to achieve.
Easton & Easton received the "People Love Us On Yelp" award in 2016 due to the exceptional client satisfaction reviews given by our clients over the years.

Doug and Matt Easton have each been featured as Premier 100 Trial Attorneys for California since 2015 — honors given to less than 1% of attorneys.

Brian and Matt Easton have each earned lifetime appointment to the Multi-Million Dollar Advocates Forum — The Top Trial Lawyers in AmericaTM through the results achieved for their clients. This is an honor given to less than 1% of attorneys in the United States.
Doug Easton has held the "AV Preeminent" Rating for over 30 years and Matt Easton received this prestigious distinction in 2015. The "AV Preeminent" rating is the highest possible rating for both legal ability and ethical standards, and is based on the legal profession's oldest peer review rating system, dating back to 1887.
Doug, Brian, and Matt Easton have all been chosen as one of the "10 Best" Personal Injury Attorneys in Southern California each year since 2015 based on client satisfaction, an honor given to less than 1% of personal injury attorneys - and Easton & Easton houses three of them.
Brian Easton was selected to the American Board of Trial Advocates (ABOTA) in 2015. ABOTA is one of the most premier associations of trial attorneys and judges, requiring a certain number of jury trials as lead counsel and approval by a majority vote of the ABOTA board.
Matt Easton has been selected each year since 2014 as one of the Top 40 Trial Lawyers Under 40 for California by The National Trial Lawyers — an honor given to less than 1% of attorneys.
Doug and Matt Easton have each been chosen as one of The Best Lawyers in America for Plaintiff's Personal Injury Litigation. Best Lawyers lists attorneys who have earned selection through exemplary legal work that attracts the notice of their colleagues. Lawyers cannot buy their way onto this list.

Both Doug and Matt Easton have been selected as Top Personal Injury Attorneys by Avvo with scores of 10 out of 10 based on their skill, experience, results, peer evaluations, and client reviews.
Matt Easton has been selected as one of the Top 10 Personal Injury Attorneys Under 40 in California for 2015 by the National Association of Personal Injury Attorneys — an honor given to less than 1% of personal injury attorneys under the age of 40.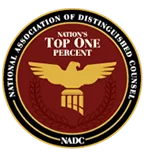 Doug, Brian, and Matt Easton have all been selected by the National Association of Distinguished Counsel among the Nation's Top One Percent of Attorneys each year since 2017.
"We look for the human story behind every injury or wrongful death. We prepare our cases for trial; reaching out to the jury with the most compelling evidence possible for the best verdict possible. Insurance companies know this and come to the table prepared to negotiate in good faith. Call us to see how we can turn your story into fair compensation."
Partner W. Douglas Easton
What Our Clients Say
Coming out of my first auto accident as an adult, a very difficult and scary time to navigate and understand, I was so incredibly thankful to have been put in contact with Easton & Easton. I honestly was lost with how to handle paperwork, doctors, medical costs and what next steps were, and from the moment I spoke with Travis Easton and my case manager Katie, my mind was put at ease. They have made the entire process stress free for me as I recovered, and I am so grateful for them and their genuine care for my case. Communication from the start has been fantastic, especially making clear what my expectations for the entire process would look like, and I truly believe they have my best interest at heart. 100% I would recommend their firm for anyone that is needing representation! Read more…
My experience with Easton & Easton has been amazing! Gabriel Mendoza and my case manager Katie have been so helpful and taken so much stress off my plate. They've been super informative and honest and given me very clear expectations. They've taken such a terrible experience (my accident) and eased my mind about the outcome. I can't thank them enough!! Read more…
Ive used them twice and never been disappointed. Read more…
The Easton & Easton Law Firm is amazing! The entire team is very helpful and caring. They were always there to answer all my questions. They directed me through the entire process and stayed with me every step of the way. This team is outstanding and were wonderful to work with. Because of the tremendous effort they put on my case they were able to win my difficult personal injury case. I couldn't have asked for a better law firm to handle my case. They are the Best! Thank you for your patience, professionalism, & guidance! I definitely recommend this firm to handle your case. They go out of their way to fight for your rights. THANK YOU… Read more…
I could not be more pleased with the services provided by the Law Offices of W. Douglas Easton. The senior partner Mr. Easton took the time to meet with me and my wife while I was still in the hospital, where he gave my family hope that there was light at the end of a very long, and very dark tunnel. Matt Easton then worked my case, and because of his dedication, experience and expertise I received a settlement that was larger than I EVER thought possible. It was truly astounding! Matt and the entire team at Easton & Easton looked out for me throughout my recovery, and in the end they gave me my life back. Five stars is not enough. Thanks Matt! Thanks Easton & Easton! Read more…
Brian and everyone at Easton and Easton are simply the BEST at what they do. Brian is thorough, easy to talk to, and truly cares about his clients. If you want a family of attorneys with perseverance and determination to fight for you, give Easton and Easton a call. I am glad I did. Read more…
What an amazing law firm, talk about going above and beyond to make such a painful experience go so well. I have referred a co-worker and a family member to them as well and everyone had such a great experience as I had. Read more…
I can't say enough amazing things about my experience with Travis Easton at Easton & Easton. Travis and his entire team (Katie, Amy, Dee, Michelle, & Araceli) are phenomenal. It provided me a lot of comfort to know I was being so well taken care of. I was especially impressed that every document for the case was perfectly written and specific to me. Nothing was generic, which shows the level of care and attention they put into each individual case. I had such a great experience and would highly recommend Travis Easton and his firm to anyone going through a personal injury. Travis took a bad situation and made the best of it for me. Thank you again, I'm forever grateful!!

-Allee
Retaining Easton and Easton was one of the best decisions I've ever made! From the initial consultation to our final meeting, they were nothing short of exceptional. I was forced to retain their services after firing my previous attorney for not handling the case properly. I dealt with Gabriel and Brian (partner) exclusively throughout the case. They did as promised and were great communicators throughout the entire process. I will recommend them to anyone I know going through a personal injury case. They were ultimately able to untangle the mess caused by my previous lawyer and get a result that I was extremely happy with. Their staff is exceptional as well and provided top notch customer service. Amera was also extremely helpful and easy to deal with as well.
I was in a pretty bad car accident and decided to have Easton & Easton represent me, Travis Easton to be specific. Travis Easton and his paralegal made the whole process effortless. They were so understanding and helpful! The entire thing was a gigantic mess, yet Travis managed to make it run like clockwork. I would HIGHLY recommend Easton & Easton! If you are ever in need of a personal defense attorney Easton & Easton is the firm to represent you!
They are the best law firm in Orange County period. Choosing them to represent me was the best decision of my life.
My life changed in a matter of seconds after a catastrophic spinal cord injury that left me disabled. Brian Easton and his team worked on my case non stop for 3 years and provided me the justice I deserved. I couldn't have been more content.
I was treated with utmost respect and I felt like I was being represented by a close family member. The responses to my questions were quick and clear. What E & E has done for me is phenomenal.
My sincere thanks to Brian, Matt, Travis, Doug, Gabriel and Amera. They are what they are because of their dedication to provide high quality and professional service to their clients.
Brian Easton and his team, Gabe Mendoza and Amera Hajali, helped me during a very difficult time in my life. I had a significant injury from a car accident, and wound up seeking out Easton & Easton when I was having difficulties getting help from my doctors. The Easton team took a lot of stress off of me while acting as my advocates to help me get the care I needed, and saw my case all the way through to a healthy settlement.

They are the BEST!
I have nothing but good things to say about Easton and Easton. Brian handled my case professionally and communicated with me effectively throughout the process. He made sure that the process was effortless and as hands free as possible. This was super important for my busy schedule. I highly recommend Easton and Easton if you are ever found in a situation that you need an attorney.
I would highly recommend Easton & Easton.
I was rear ended on my home and pushed into a semi-truck. I was not sure how to go about even using an attorney.
Brian, Gab and Amera were so good about helping me thru the process and representing me.
I was able to concentrate on getting myself better knowing they had my back, taking care of the details and keeping me informed along the way
The best Law firm by far. I would highly recommend Easton & Easton, LLP and ask for Gabriel Mendoza and staff. He and his colleagues did and exceptional service. Thank you for everything. Job well done!