Every year, thousands of California residents experience accidentes automovilísticos. Some of these incidents occur due to completely unpredictable hazards, while others happen because of negligence. When a car accident happens, and another driver is clearly at fault, it's natural to feel frustrated and uncertain when it comes to recovering your losses. However, California upholds a fault-based system to determine liability for accidents. Therefore, it is essential to know how this rule works and what to do after a car accident that was not your fault in California.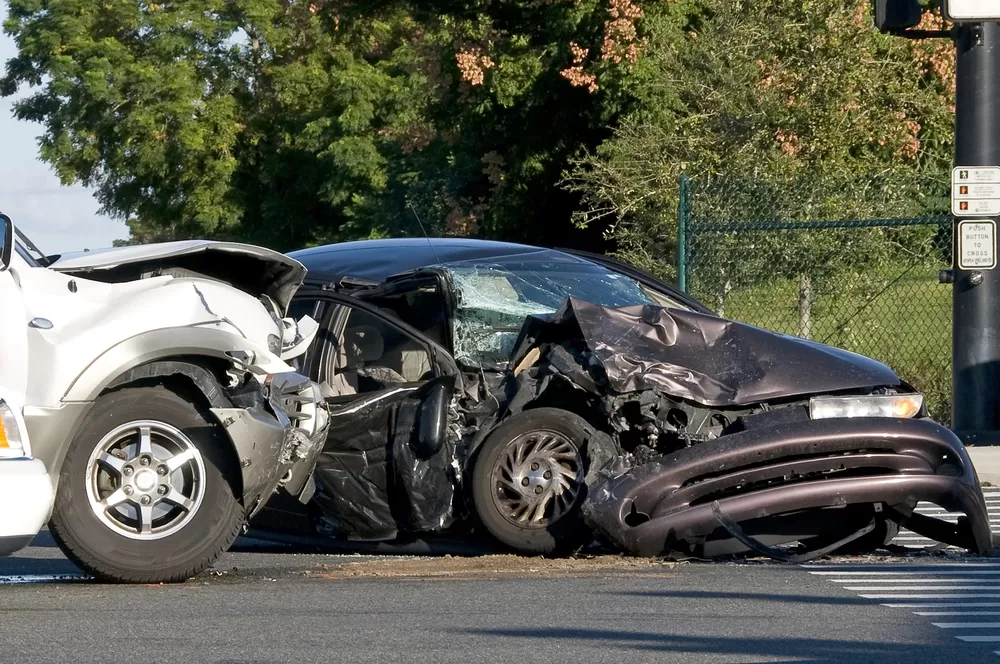 How Does the Fault System Work?
Every driver in California must have auto insurance coverage that meets the state's minimum coverage requirements:
Bodily injury liability coverage for one person in a single accident. This coverage should provide at least $15,000 and compensate a single victim for medical bills.
Bodily injury liability coverage for a total accident should provide at least $30,000. This coverage applies to all individuals injured in a single accident caused by the policyholder.
Property damage liability coverage that covers the injured driver's vehicle repair costs, which should provide at least $5,000.
While not required by law, the California Department of Motor Vehicles (DMV) strongly recommends that drivers also purchase coverage for accidents involving underinsured and uninsured drivers. California has one of the highest rates of drivers without auto insurance, and this coverage option can be beneficial if an uninsured driver causes an accident with your vehicle. In addition, when a driver causes an accident and injures another driver, the injured driver has the right to file an insurance claim against the at-fault driver's auto insurance policy.
Important First Steps After an Accident That Wasn't Your Fault
Car accidents happen in many ways, and it can be challenging to ascertain who is at fault in some accidents. Your primary concern after any car accident is your health and safety. As soon as your vehicle comes to a stop after a crash, check yourself and your passengers for injuries before checking on the occupants of the other vehicle. If you feel too hurt to move, call 911 if you can do so and wait for paramedics to arrive. If you feel able to get up and move around, do it carefully so you do not aggravate any injuries you may have sustained.
After checking on everyone involved in the crash and calling for help, it's a good idea to take photos of the accident scene. You should try to take pictures of your injuries, the damage to your vehicle, the positions of the vehicles in the road, and the surrounding area. These pictures could be crucial to proving fault for the accident in an insurance claim or personal injury claim. Once the police arrive and assess the situation, they will begin clearing the accident site, so it's vital to take these photos as soon as possible to preserve evidence.
The first responders will transport you to the nearest hospital if you are severely injured. However, if you are well enough to leave on your own, you should see a doctor immediately. Even if you think you only sustained minor injuries, seeing a doctor will ensure your injuries receive appropriate treatment before they can worsen. After seeing a doctor, you should consult an experienced attorney as soon as possible to discuss your legal options for recovery.
Preguntas frecuentes
Easton & Easton has extensive experience guiding California clients through a wide range of personal injury claims. As a result, we know the common frustrations and difficulties car accident victims face after accidents they did not cause. The following are some of the most common questions our team hears about addressing a car accident that was not your fault.
How Does Car Insurance Work When You Are Not at Fault?

If you did not cause your recent car accident, you could file an insurance claim against the at-fault driver. However, suppose the at-fault driver does not have car insurance or enough insurance to fully cover your losses. In that case, you may need to rely on your own auto insurance policy for some initial coverage and then file a personal injury claim against the at-fault driver.
Should I Get a Lawyer for a Car Accident That Wasn't My Fault in California?

Hiring an experienced car accident lawyer is one of the best things you can do to ensure your recovery after a car accident caused by someone else. Your attorney can help you file your insurance claim, and if insurance isn't enough to cover your losses, they will help you compile a personal injury lawsuit against the at-fault driver.
Do I Have to Pay a Deductible If I Was Not at Fault for an Accident in California?

If another driver caused your recent accident and you file a claim against their auto insurance policy, you do not have to pay a deductible because you were not at fault. However, if you must use your own auto insurance after an accident, you would likely need to pay your deductible before your coverage would apply.
Should You Call Your Insurance Company After an Accident That Wasn't Your Fault?

You will need to report an accident to your insurance carrier. Typically, an auto insurance policy will dictate the reporting requirements for accidents, including those that the policyholder did not cause. However, while you must report the accident, you should never agree to an insurance settlement without consulting an attorney first.
Learn How Easton & Easton Can Help
Navigating insurance issues after a car accident can be incredibly stressful, and having an experienced attorney on your side can make this difficult situation much easier to manage. The attorneys at Easton & Easton have years of experience helping clients navigate their car accident claims and know the common frustrations they often have with insurance claims.
If you recently experienced a car accident that was not your fault, you have the right to hold the responsible driver accountable for their actions. Our team can assist with your insurance claim and help you calculate the damages available from a personal injury lawsuit. Póngase en contacto con nosotros and learn more about the legal services we provide that can help you recover after an accident.